About Us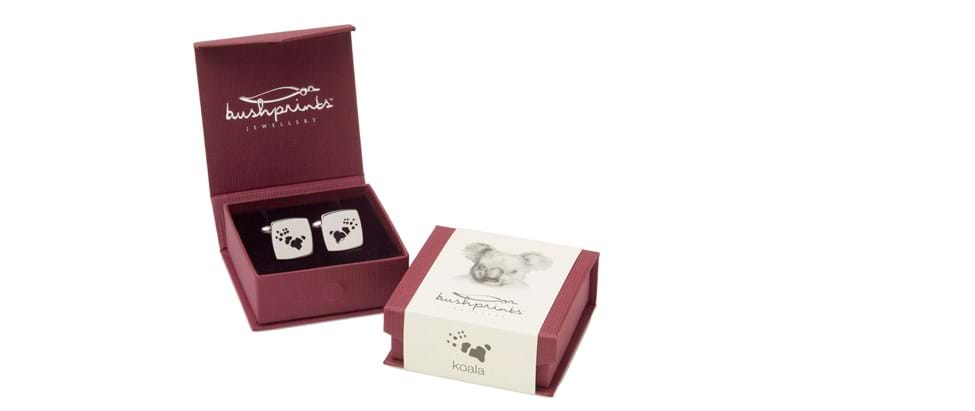 Inspiration
Bushprints Jewellery is based on the footprints of wildlife, and is created to provide travellers and animal lovers with a unique and wearable memento of a wildlife experience. This memento does not damage the natural habitat of these animals, and allows us to take their footprints home with us, rather than leaving our human footprints in their environments.
The Jewellery
The jewellery features a recognisable print of the animal track, cut out of solid sterling silver or 9ct yellow gold in a harmonious shape. All the pieces, and the packaging art, are designed by Gary Barnes. The pieces are wholly Australian made and hand-finished, and quality is the prime consideration. We guarantee our products against defective workmanship.
The presentation, light weight and small storage required for this product make it an ideal gift or souvenir for local and overseas tourists and corporate clients. We also make up special pieces by request in any precious metal and will be happy to provide a quote for bespoke items. Bushprints Jewellery engages wherever possible with wildlife sanctuaries and conservation groups.